Somehow it's already August, yet July took its sweet time. Feels like forever since my June Photo post but I'm excited for this one because I'm including a new segment!
Topics:
Everyday Life
|
Video Games - What I Played
|
Gunpla
|
Spicy & Echo Power Hour
Unsplash photo in banner taken by Glenn Carstens-Peter.
---
Everyday Life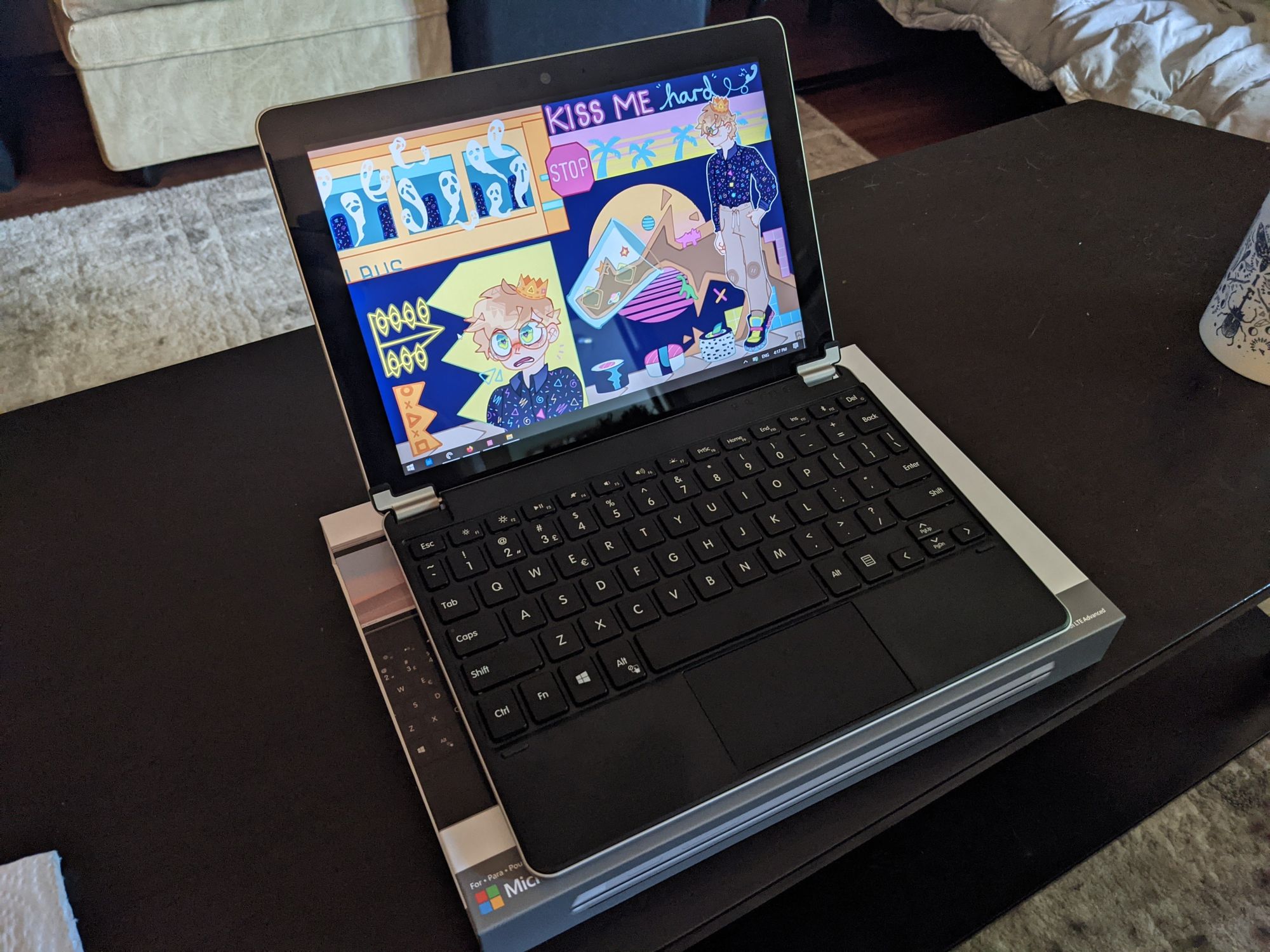 Not too much going on this month, two most exciting things that happened really were that I got a new keyboard accessory for my laptop and that I got a desk!
My laptop is a Microsoft Surface Go which is a small 10 inch tablet-styled PC. I love the tablet capabilities but the kickstand in combination with the semi-flimsy keyboard don't work well for general structure and lap usage. I ended up getting this Brydge brand bluetooth keyboard because it attaches securely enough to the screen that it gives it a small netbook-like structure. I've been super happy with it so far and am glad I made the purchase!
With the passing of my rabbit Sawyer, we had some extra space in the spare room so I decided to get a desk again. Since I haven't been in school for years and my job doesn't require desk work I haven't bothered with one. It's been nice though to have a dedicated space again, even if the cats decide that they want to lie on it constantly lol.
Video Games - What I Played
blushy boy back at it again #MHStories2 #NintendoSwitch pic.twitter.com/2YyWwzZBNe

— Hex: The Third Seeley (@atlaspolara) July 10, 2021
June was jam packed with beating games so July has been more on the relaxed side. Monster Hunter Stories 2 came out so I've been slowly putting my time into it and enjoying it immensely. Still have a ways to go before beating it but I'm in no rush! It's a very easy game to pick up and put down thankfully.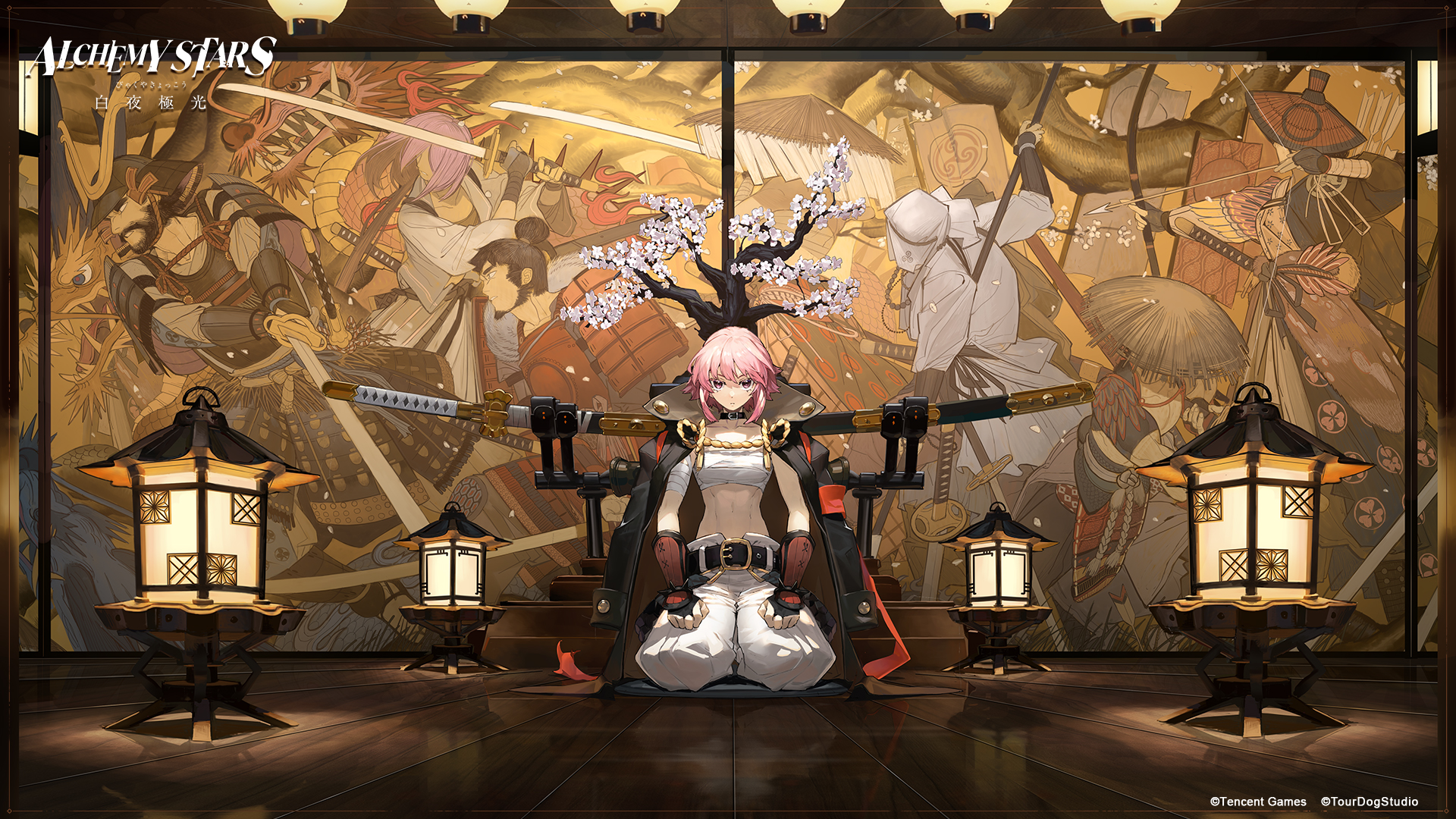 Besides MHS2, I've mostly been playing a mobile gacha game called Alchemy Stars! I've put more time into it than I would like to admit over the last month but it's a nice change of pace from the usual adventure RPG, turn-based battle games you normally see. The main mechanic is a colour matching style placed on a board with the enemies and it's pretty cool! There's an event going on in game right now so I'm grinding extra hard to make sure I get all the items for it lol.
New: Gunpla!
As a result of getting a desk again, I decided to finally put together the Gundam that my best friend got me for my birthday, probably two or three years ago now, and boy howdy I don't know if that was a mistake or blessing because I am now in SO DEEP.
I'm still new to the Gundam series in general but I'm slowly starting to recognize characters and models, and am currently watching through Mobile Suit Gundam Seed on recommendation from my coworker who is a longtime fan. Between him and my friend Aster, they've both guided me and given me many useful tips to help my adventure so far go as smoothly as it can lol.
The first model I put together was this bad boy here, the Age II Magnum SV Version:
He is complete! My first actual #gunpla, had so much fun with it. Can't wait to order more 🤩 pic.twitter.com/xCGjDmof3P

— Hex: The Third Seeley (@atlaspolara) July 10, 2021
Once he was complete, I fell in love with the build process. I ended up ordering 3 more models after that lol. At this time, I'm finished one of them and currently almost done another. The whole kit is built but I'm still adding on the last of the decals.
I would honestly go on and on about them but starting this hobby and also tinkering with my site theme recently has lead me to a cool idea for a project that I'm still fleshing out the details of... so stay tuned! If you do want to check out the other builds so far, head on over to my twitter where I've made threads for each model build!
Spicy & Echo Power Hour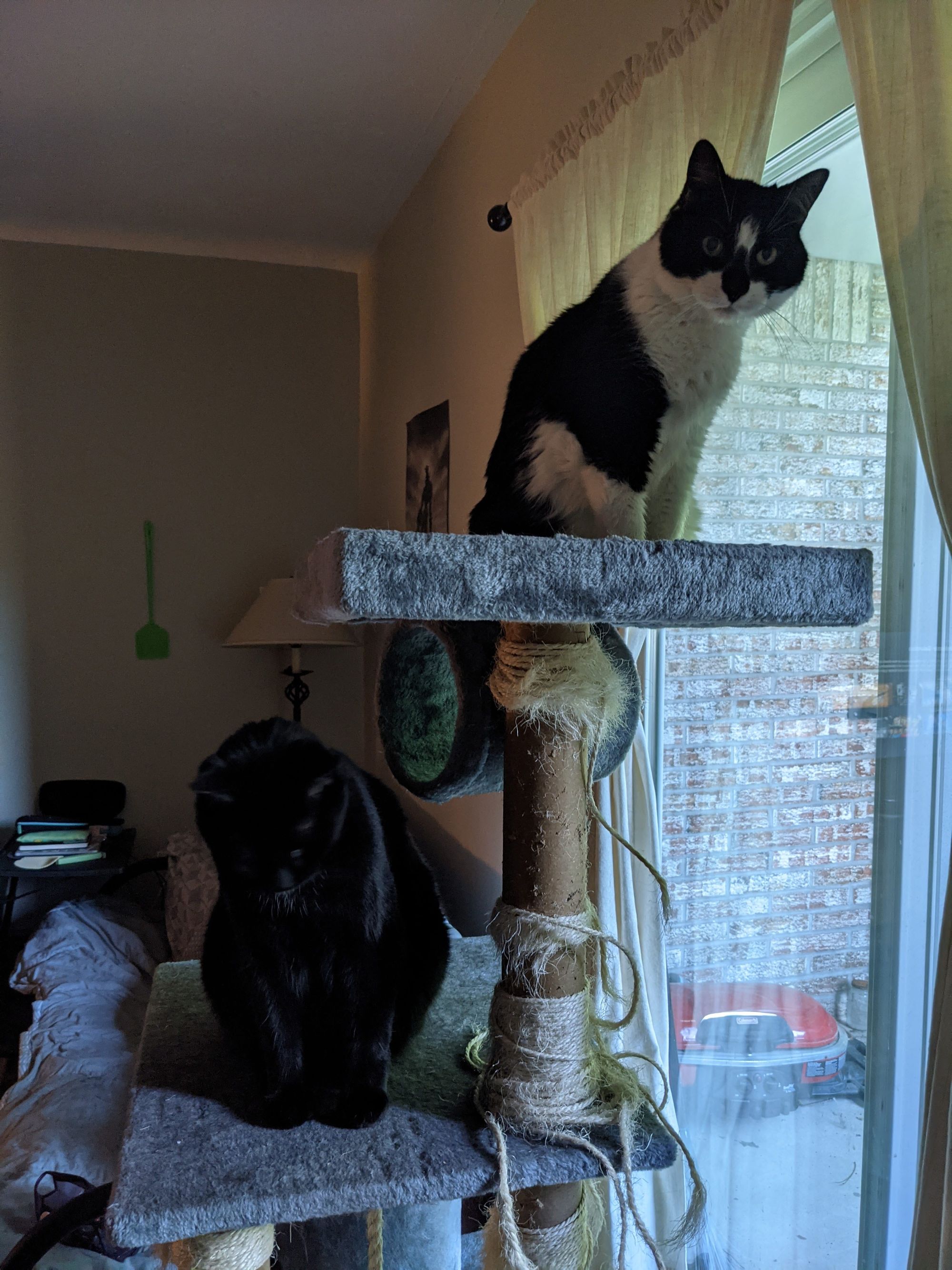 Echo has become such a cuddly boy, he's so sweet. But also an absolute brat because he decided he didn't like the litter we were trying to transition them too and thus peed on the floor a bunch of time.... Stubborn bastard but I love him so much.
---
That's it for this month! If you want to time travel a bit, why not check out last month's post for June, or the Photo Journal Tag!