We are done the first month of 2021!  Lots of exciting stuff this month, so let's jump into it! Plugging a bunch of friends this month, they just put out such awesome content!!
Topics:
Everyday Life
|
Video Games - What I Played
|
Cross Stitch
|
Spicy & Echo Power Hour
CWs: food, sewing needle
---
Everyday Life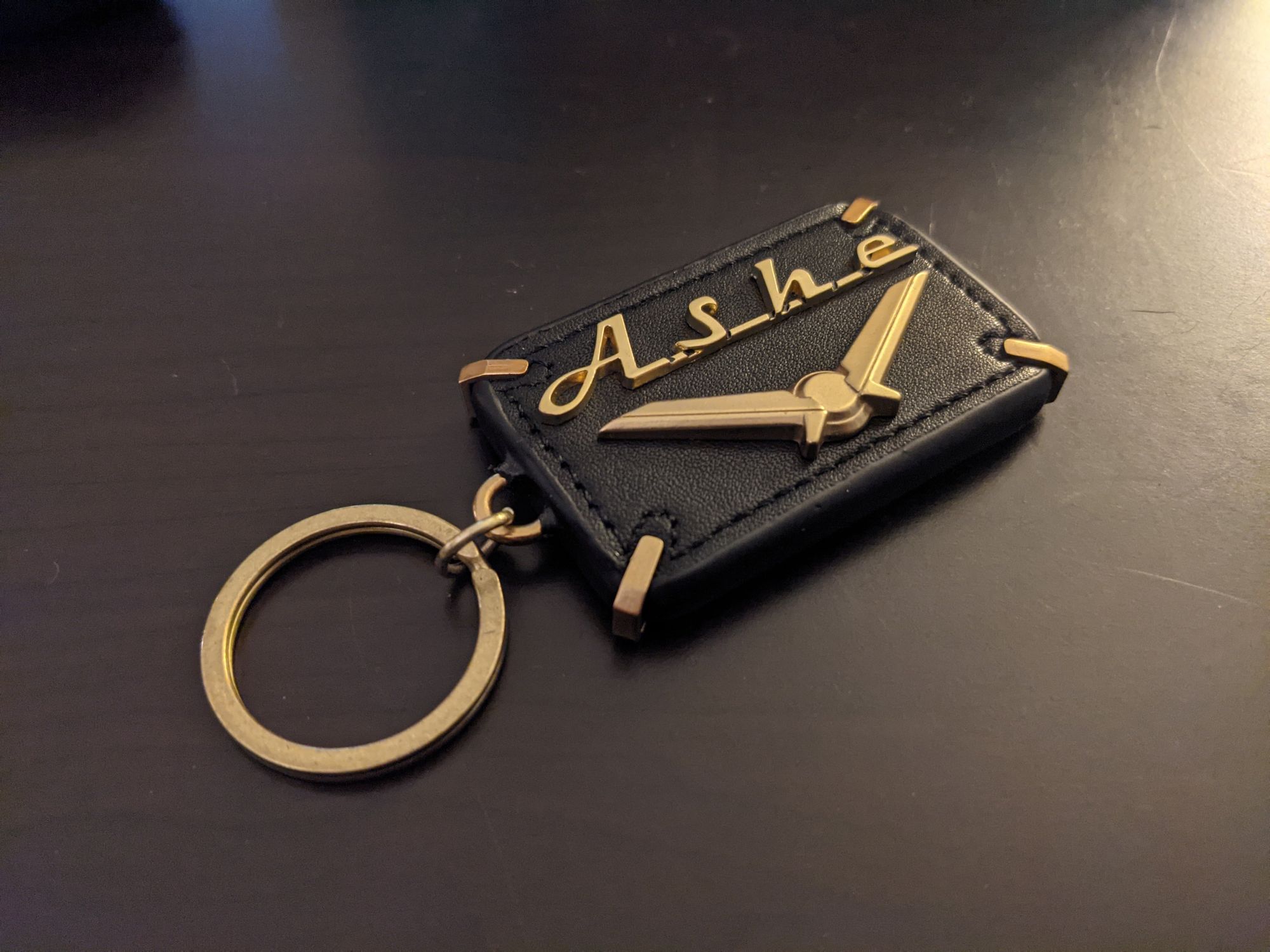 Earlier in the month, I made a trek out of city to visit one of my best friends and exchange our christmas gifts. She got me a really awesome Ovewatch keychain (pictured above) which I'm now using on my keychain, and also gifted me her pair of Galaxy Buds that she had to retire after switching to an iPhone. I'm over the top in love with the earbuds, as they're exactly what I needed without realizing it. A huge step up from my wired bluetooth headphones, they have been super handy at work while doing inventory in the backroom. I can easily slip them in and out of my pocket because the case is so small, and I can just use one earbud so I'm not completely cut off from what my coworkers are saying and what's going on out front.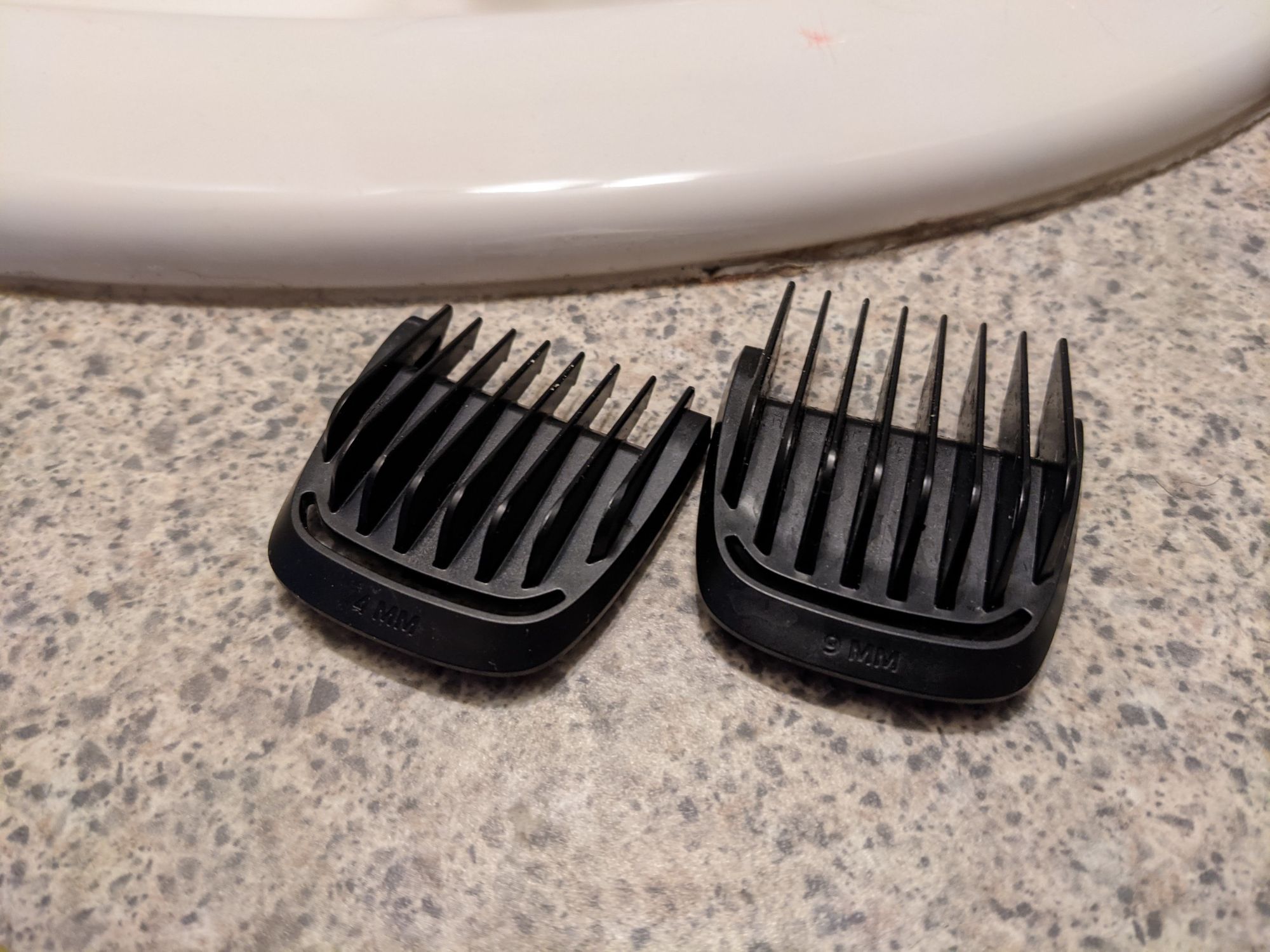 If you follow me on twitter, you might have seen that I shaved one of my coworkers' head lol. Long story short, she had been home-bleaching her hair for most of the pandemic and went to touch it up as usual, but she ended up over-bleaching it and damaging her hair pretty badly. Her backup plan the whole time was to just shave it if this happened and since that time had come, she asked if I could help her do it because she was too nervous to do it herself. I can empathize as I shaved my own head late last year and I sat in my bathroom with the trimmer in my hand for at least half an hour before I even made a move. Overall it was a wild experience but lots of fun lmao.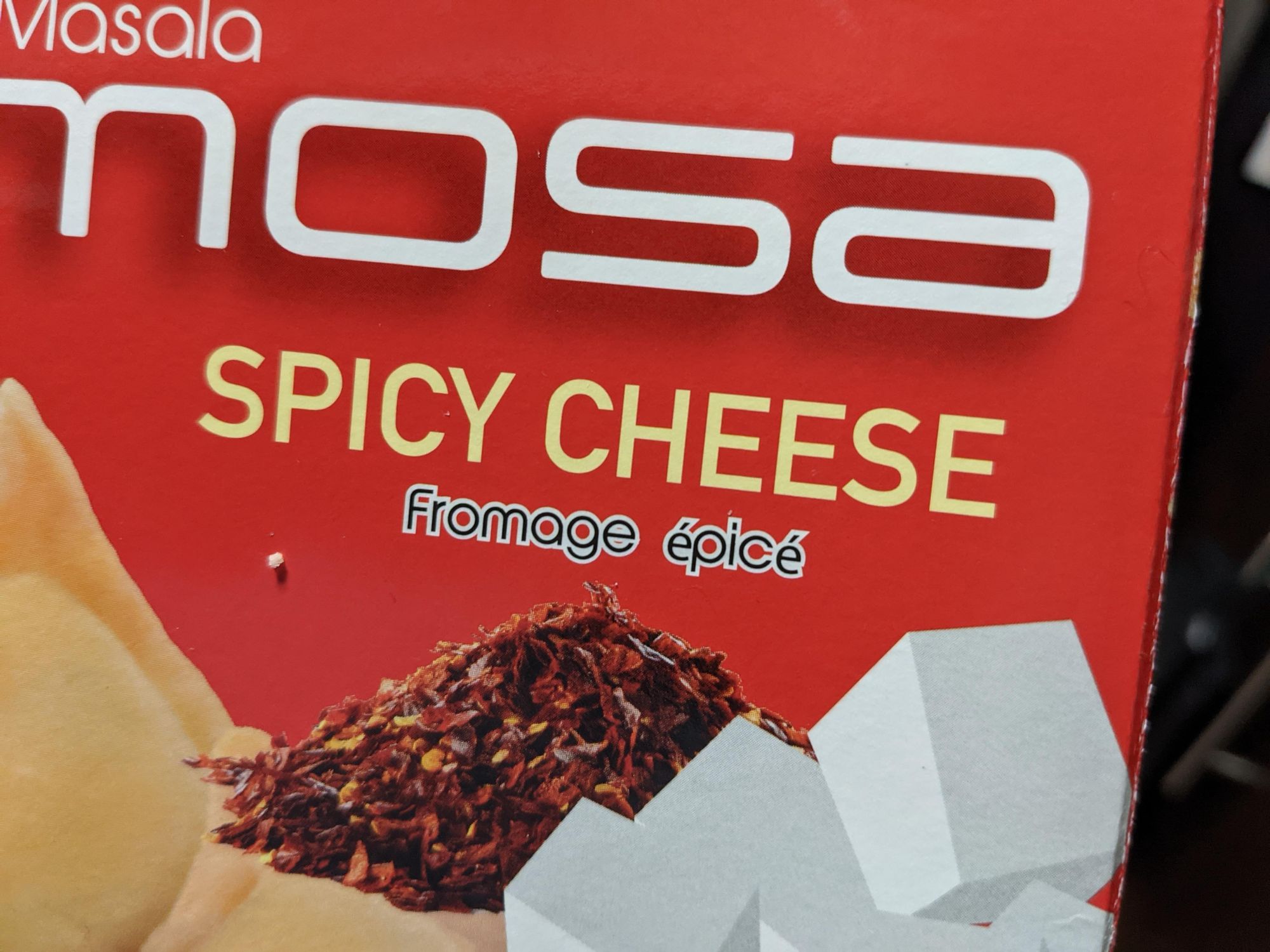 Rediscovered my love of samosas over the last month, including them in our grocery orders since the frozen ones are super easy and convinient to just throw into the toaster oven. These ones in particular are delicious but also just made me laugh because... spicy cheese.... spicy!! cheese!!!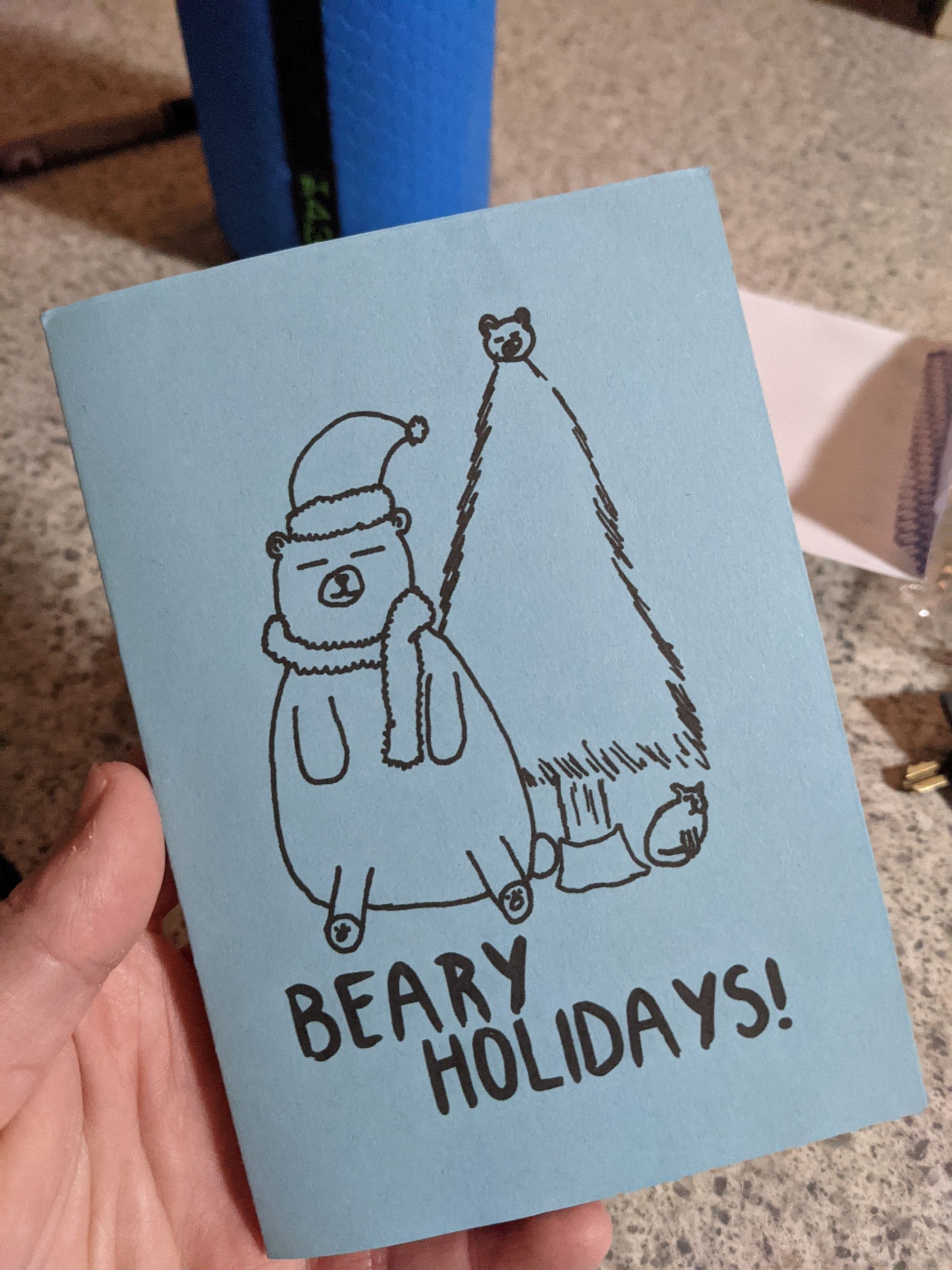 My friend William (also known as bfoty) and I exchanged christmas cards this year and his finally came in the mail! I think mine is lost to the void forever but.. oh well. It was such a fun simple thing to do, and William went over the top making these custom christmas cards which I now have on my fridge. If you want, check Will out over on twitter and twitch! As well as his piece(s) on here on my blog :)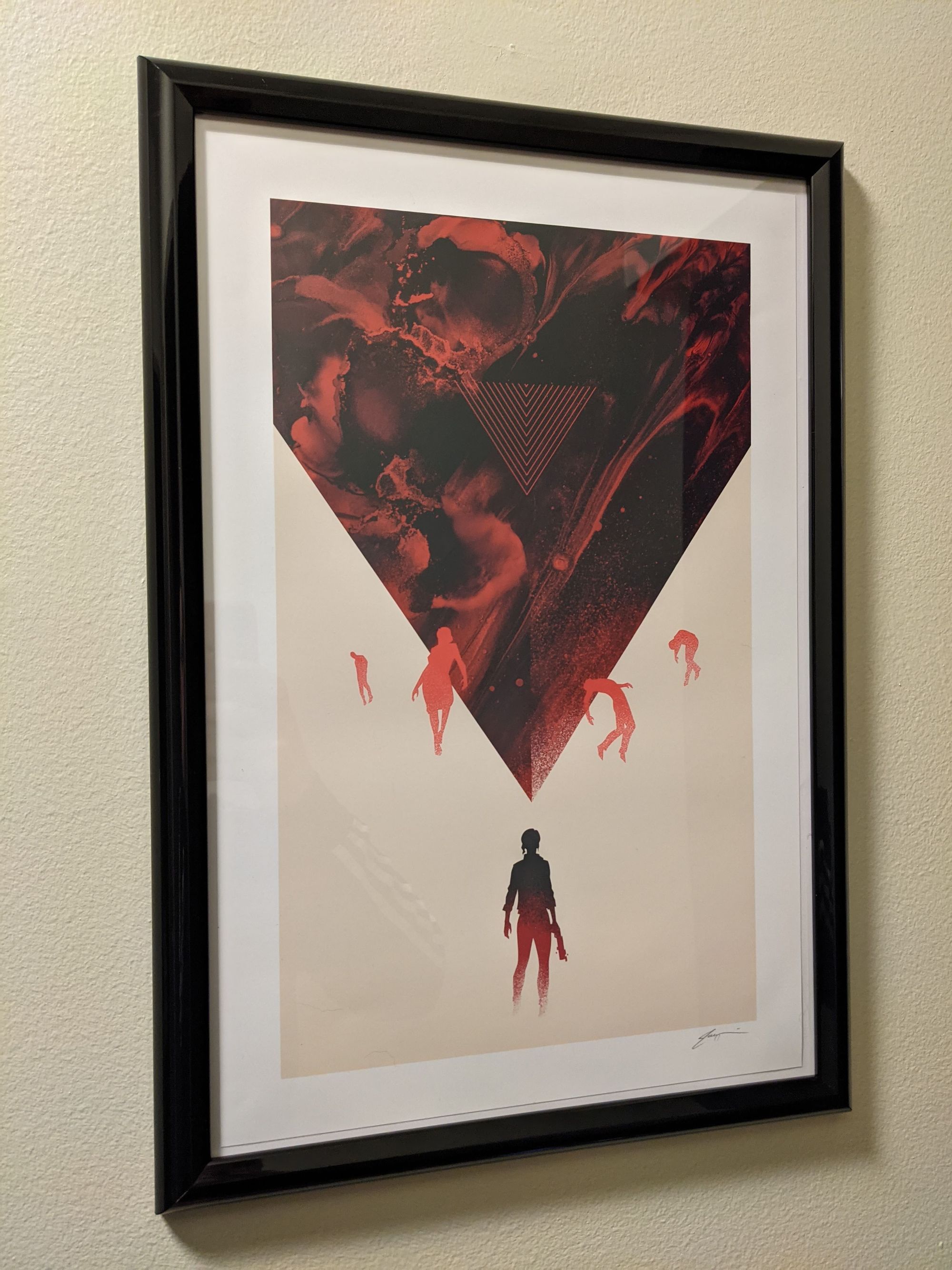 We did a Secret Santa this year with a group of friends on a forum that I'm apart of called Sunset Camp! I was my friend Lapis' secret santa (you may have seen it in a previous photo journal post the Ness keychain I stitched, or their piece on the Trails Series). My secret santa ended up being Mint, who if you don't know by now - what are you doing go check out his blog. He got me this AMAZING print based off the game Control, and I love it so much I had to get a frame for it to put it up. To top it off as well, we thought that the print got lost in the void that was the postal service over christmas, so he also ended up getting me a commission of my OC/persona Atlas with Jesse from the game!! Done by the amazing Ghost (check out their twitter too).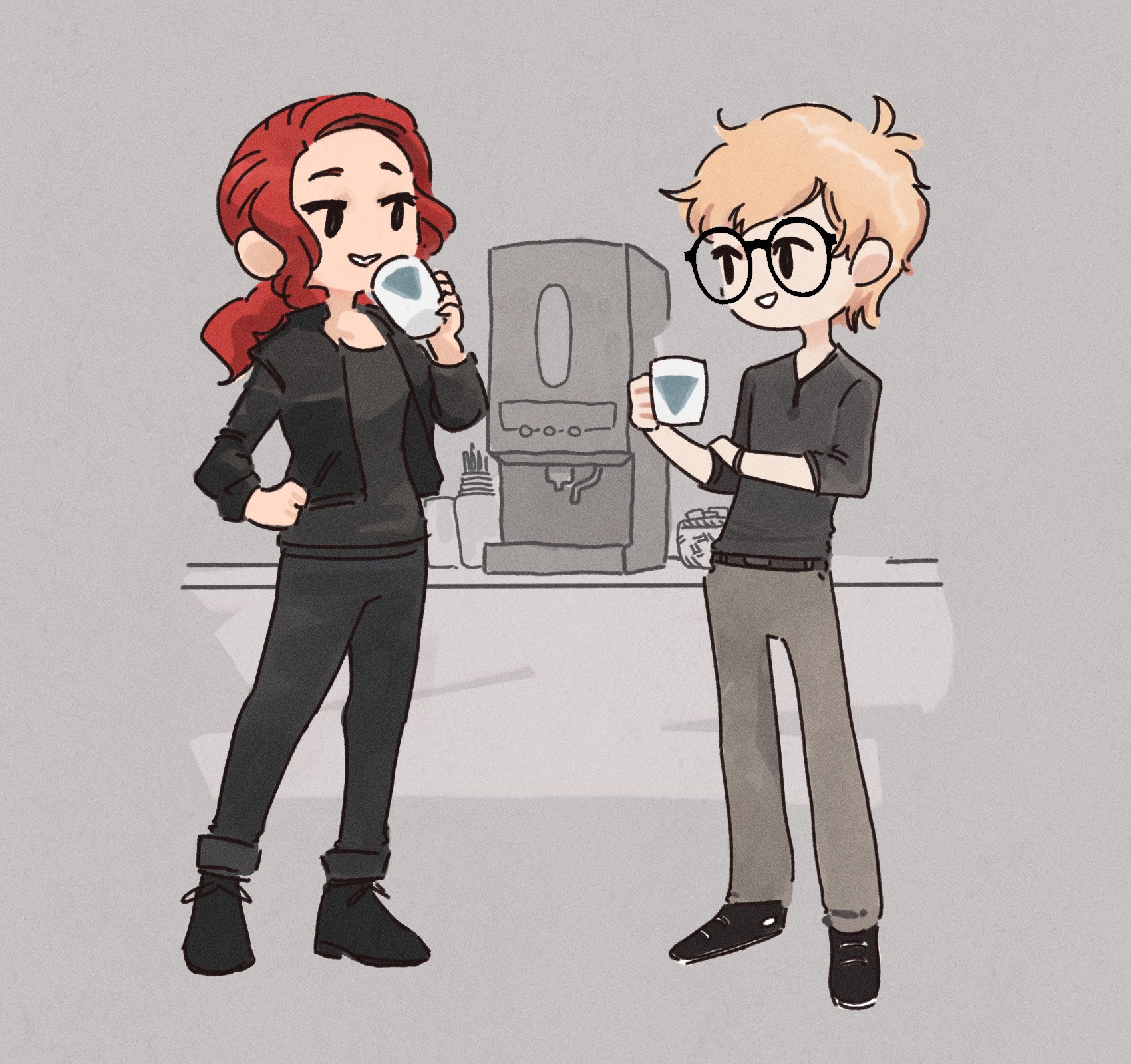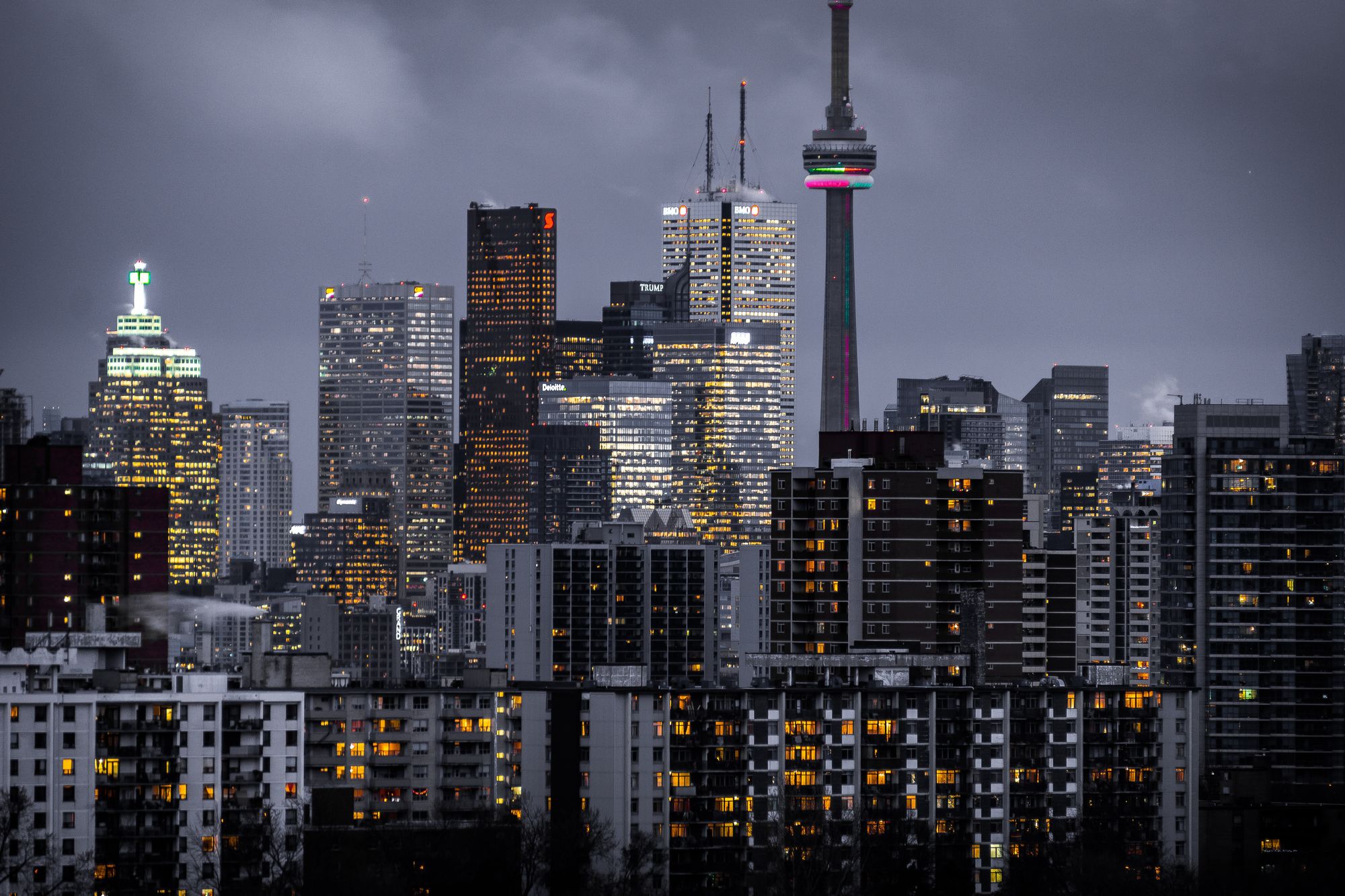 I didn't manage to grab any usable photos while I was there, but I went to Toronto for a final surgery consult for my Top Surgery!! Just had some paper work to finish up and get the final details. I got my date - February 4th!!! So I'll have fair amount to talk about, coming up in February :)
The trip to Toronto was wild because the hospital is deeper in the city where I DO NOT feel comfortabel driving, so I ended up driving to parking lot near a relative's house and took an uber from there into the city lol. Overall it was a smooth trip and I'm so excited for the 4th!!!!!
Video Games - What I Played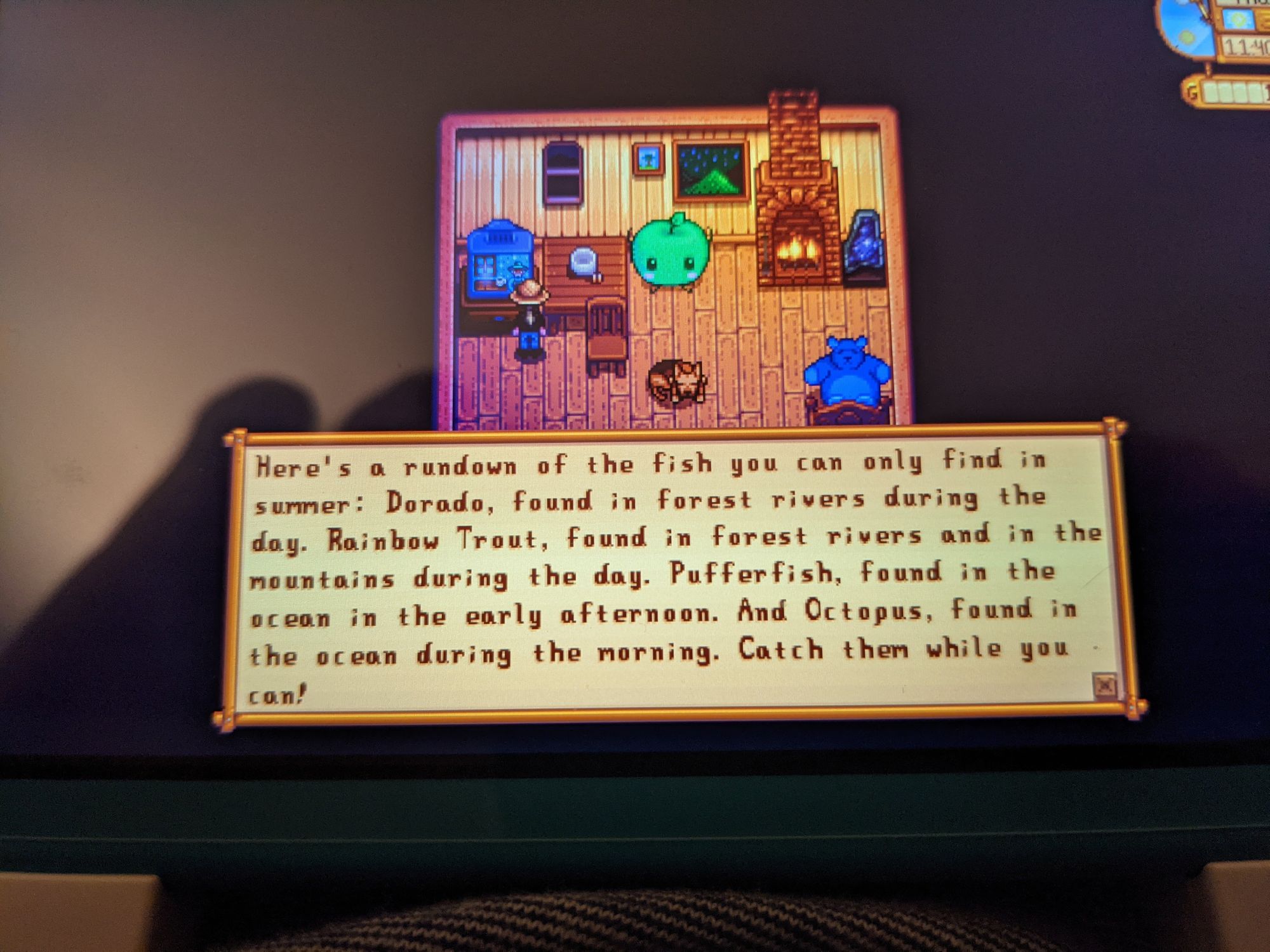 I decided to hop back on the Stardew Valley train at full speed. There is a new update for the game out now on PC, which will hopefully be coming out soon for consoles, so I figured I would start a new file and get it close to end game in preparation for the new content. This game is so magical and relaxing, I'm so happy I got back into it. Will probably have more to talk about once I can get my hands on the new update lol.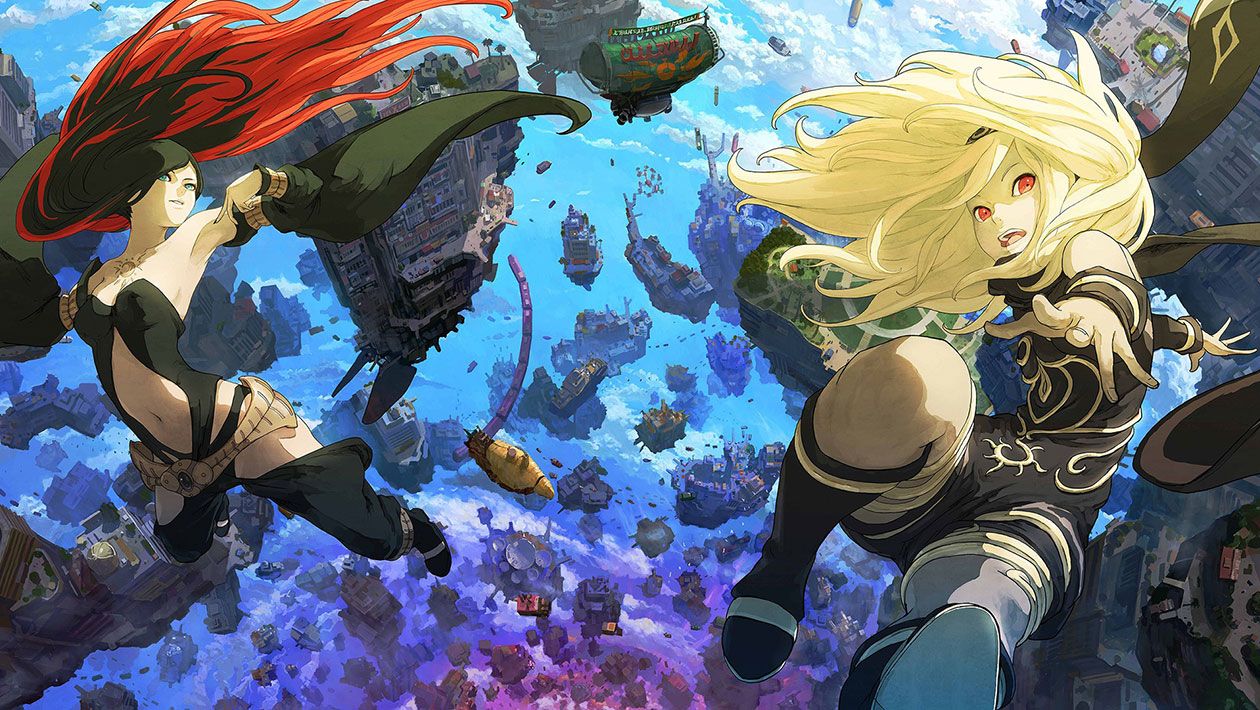 Back in December I finished the first Gravity Rush game, and one month later I managed to finish the second! Really enjoyed this title, very whimsical and wild but also very real and down to earth. A good balance around an enticing story and a definite upgrade to the first one's mechanics haha. Overall, I'm so glad I finally listened to Mint and played through this series!!
Cross Stitch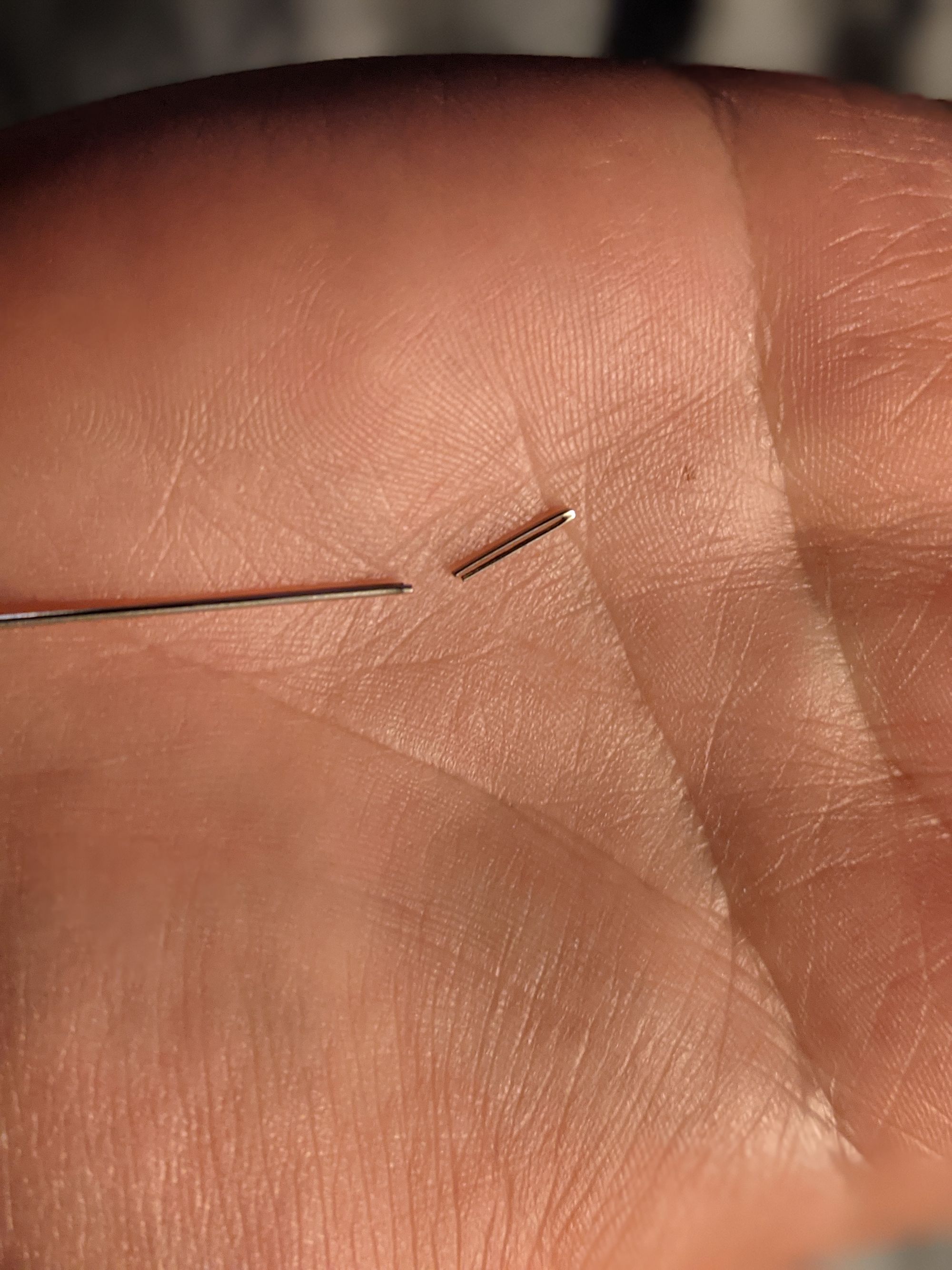 Ignoring my very dry hands, I had to record the moment I felt like a Full-Fledged Stitcher lmao. I was stitching on plastic canvas and trying to tie off my thread and managed to snap my needle!!! It's the first needle I've snapped, and I understand now how it's possible lol.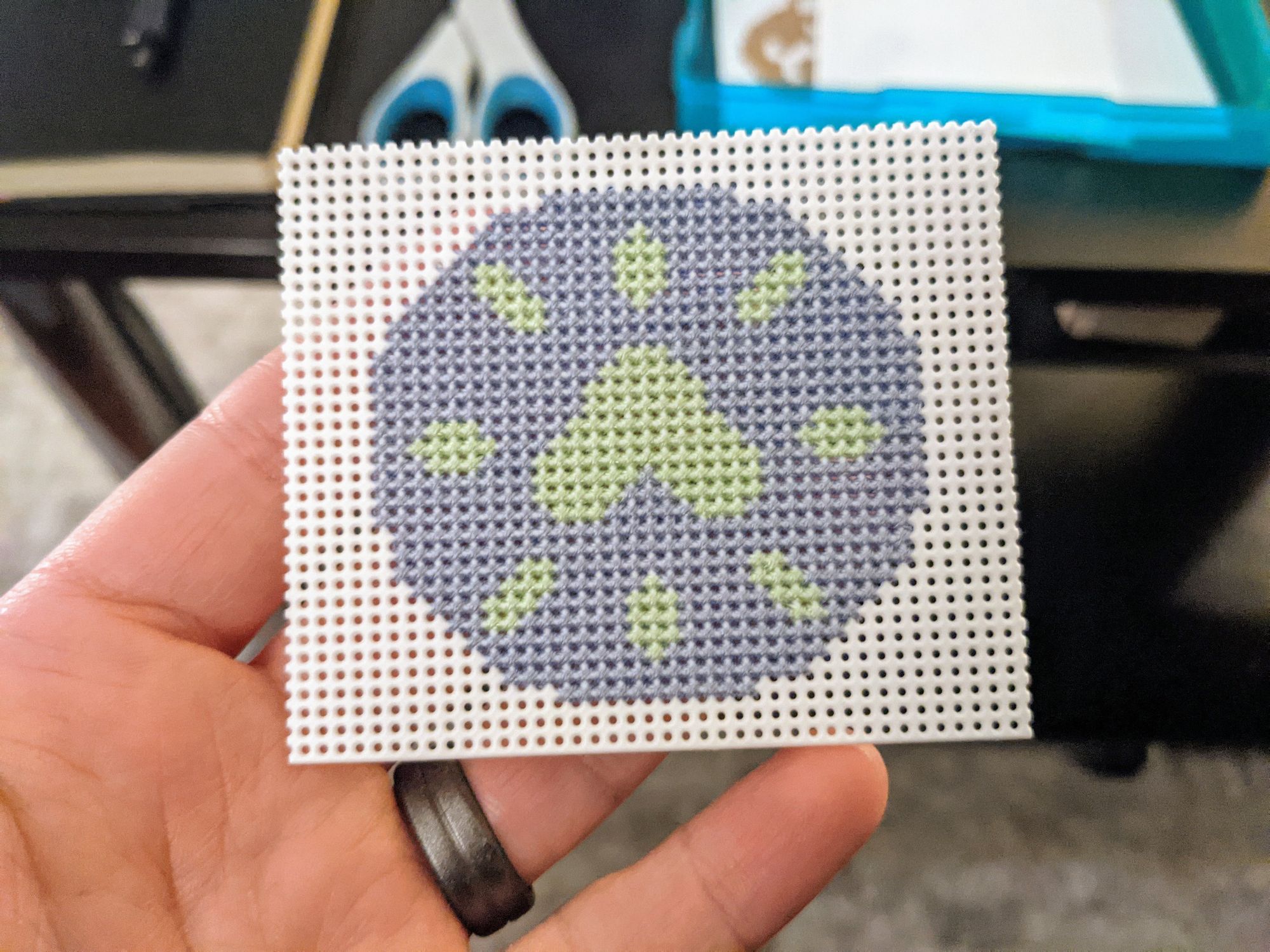 Didn't stitch too much this month, but I did finish this little piece!! The logo for the forum I mentioned earlier, Sunset Camp. It was actually a really nice piece to do since it's so simple and relaxing. Doing it on the plastic canvas as well was fun because I didn't have to worry about the cloth stretching or anything like that.
Spicy & Echo Power Hour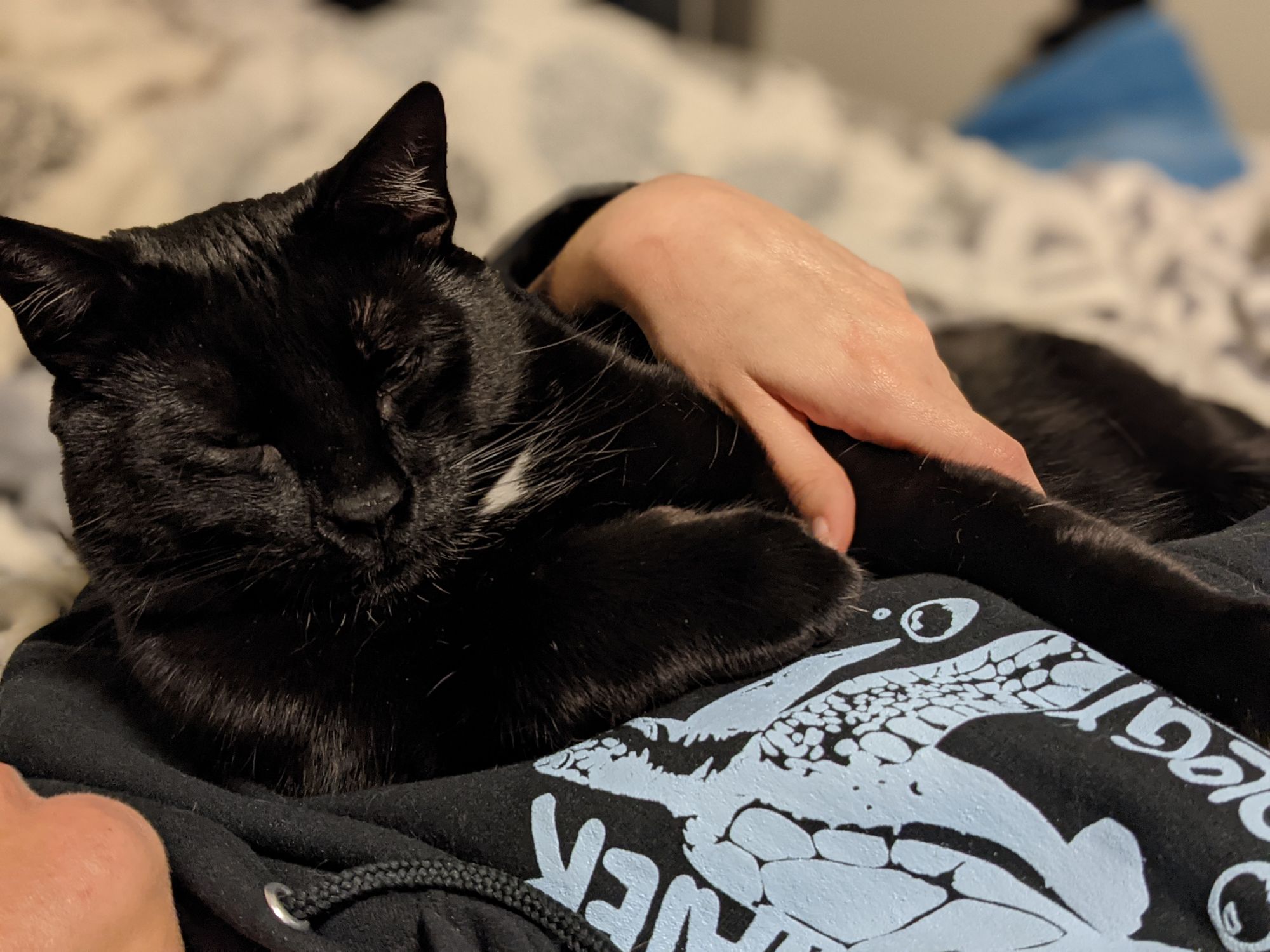 Here are the sweet boys! Echo is so cuddly but also an absolute menace. Spicy is a precious angel as always.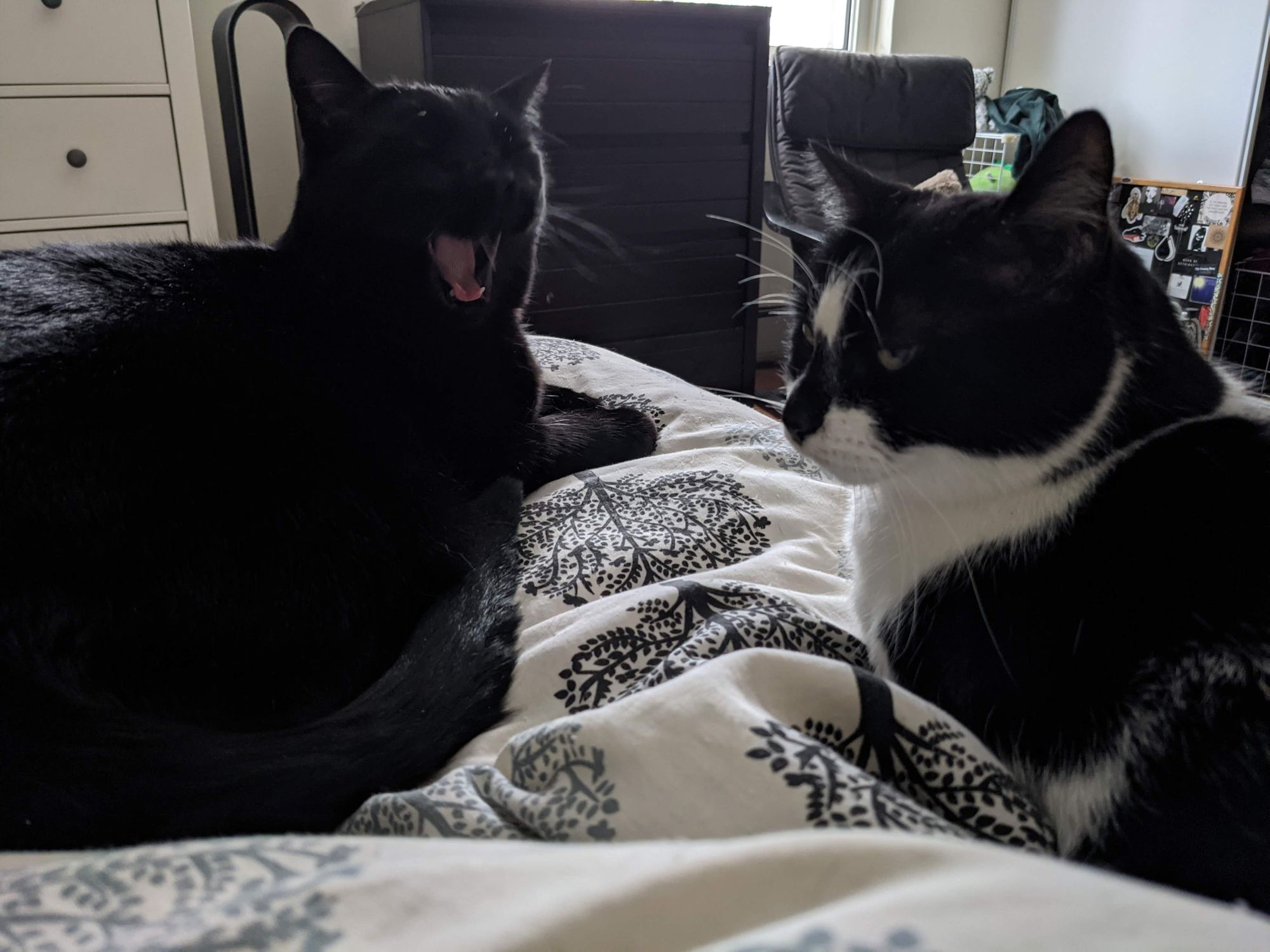 Shout out to this candid shot of Echo mid-yawn looking silly.
---
That's it for this month! If you want to time travel a bit, why not check out last month's post for December, or the Photo Journal Tag!