July happened in the blink of an eye... so let's take a look back on it!
Content Warning(s): Food
---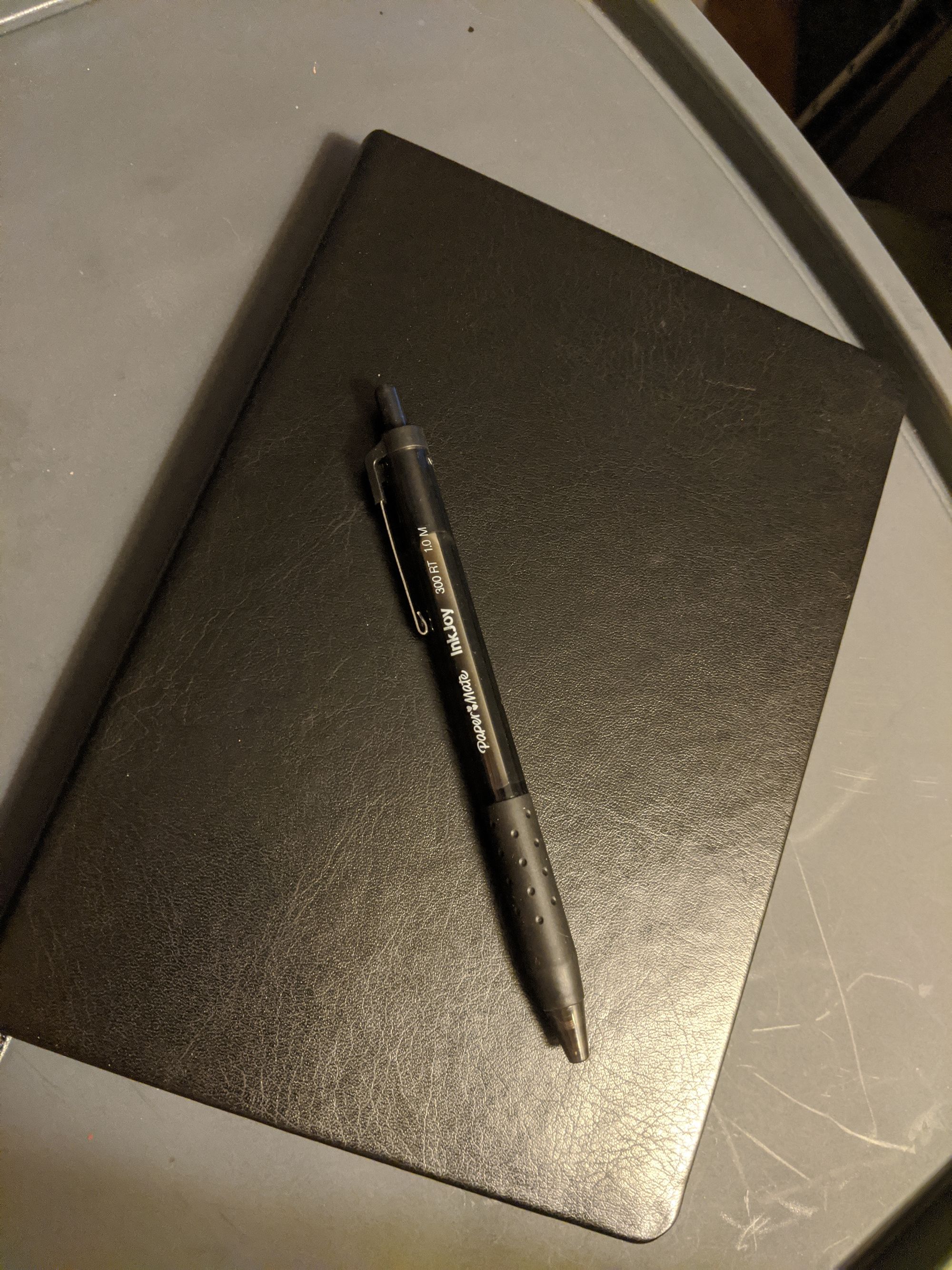 A new thing I started this month was a Bullet Journal (of sorts)! Recommended by a mutual of mine on mastodon (shout out Lapis - you're rad as hell), I checked out an article they linked me, talking about how to get into journalling with getting intimidated by the flair and over-the-top-ness that comes with extravagant bullet journal layouts and artistry.
Once I've used some space in it, I'll probably post a few pictures of some fun layouts I might implement!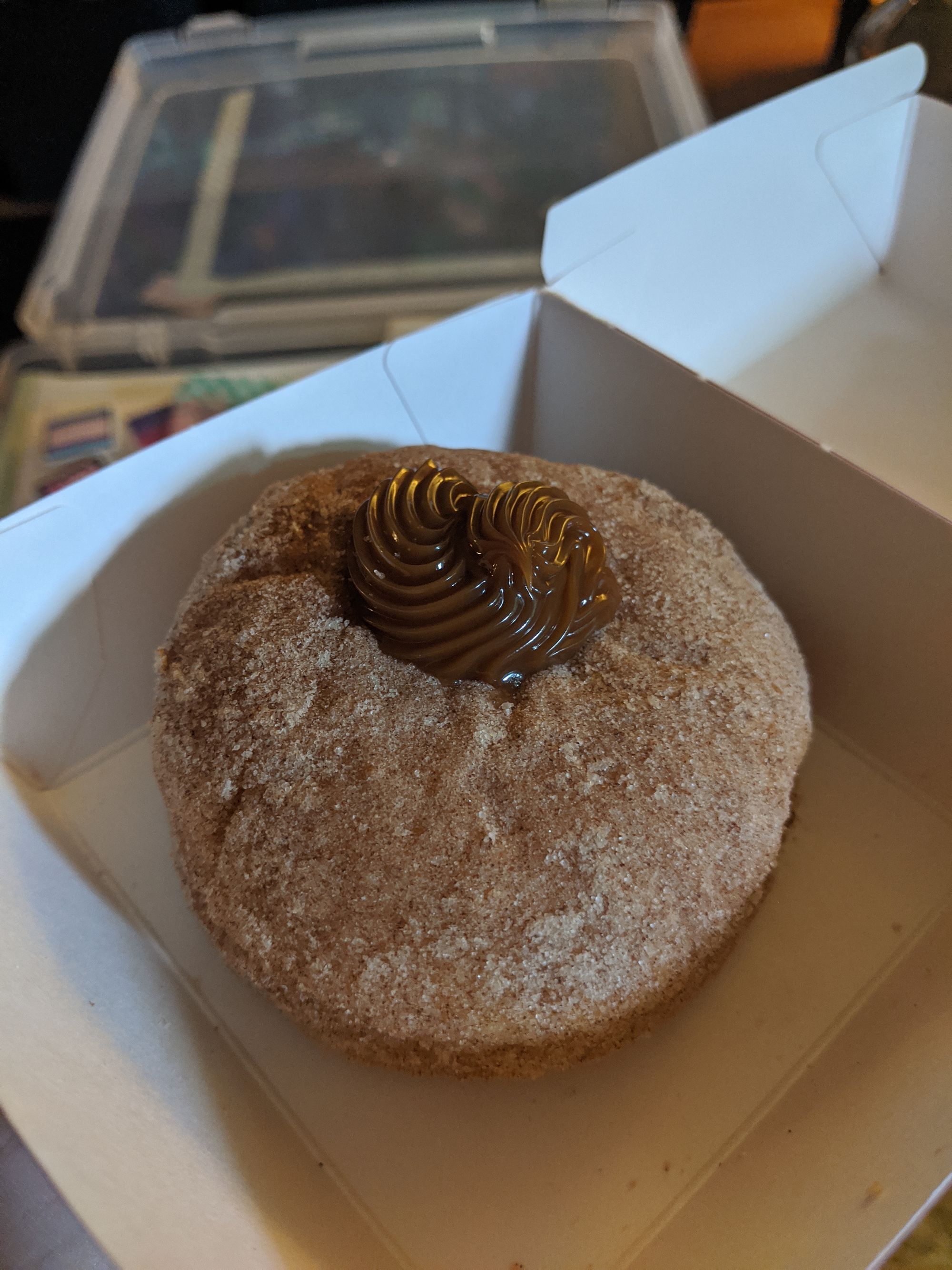 To continue a mini series - my oddly extravagant Tim Horton's donut of the month! This one is the Dulce De Leche Creme Donut, and it was surprisingly good. Big on the caramel and brown sugar flavor, it was just below being too sweet (which is perfect for me) and wasn't too lacking nor over the top with the flavors. The caramel filling inside as well was enjoyable, coming from someone who doesn't normally like filled donuts of any kind. Overall, would definitely get it again!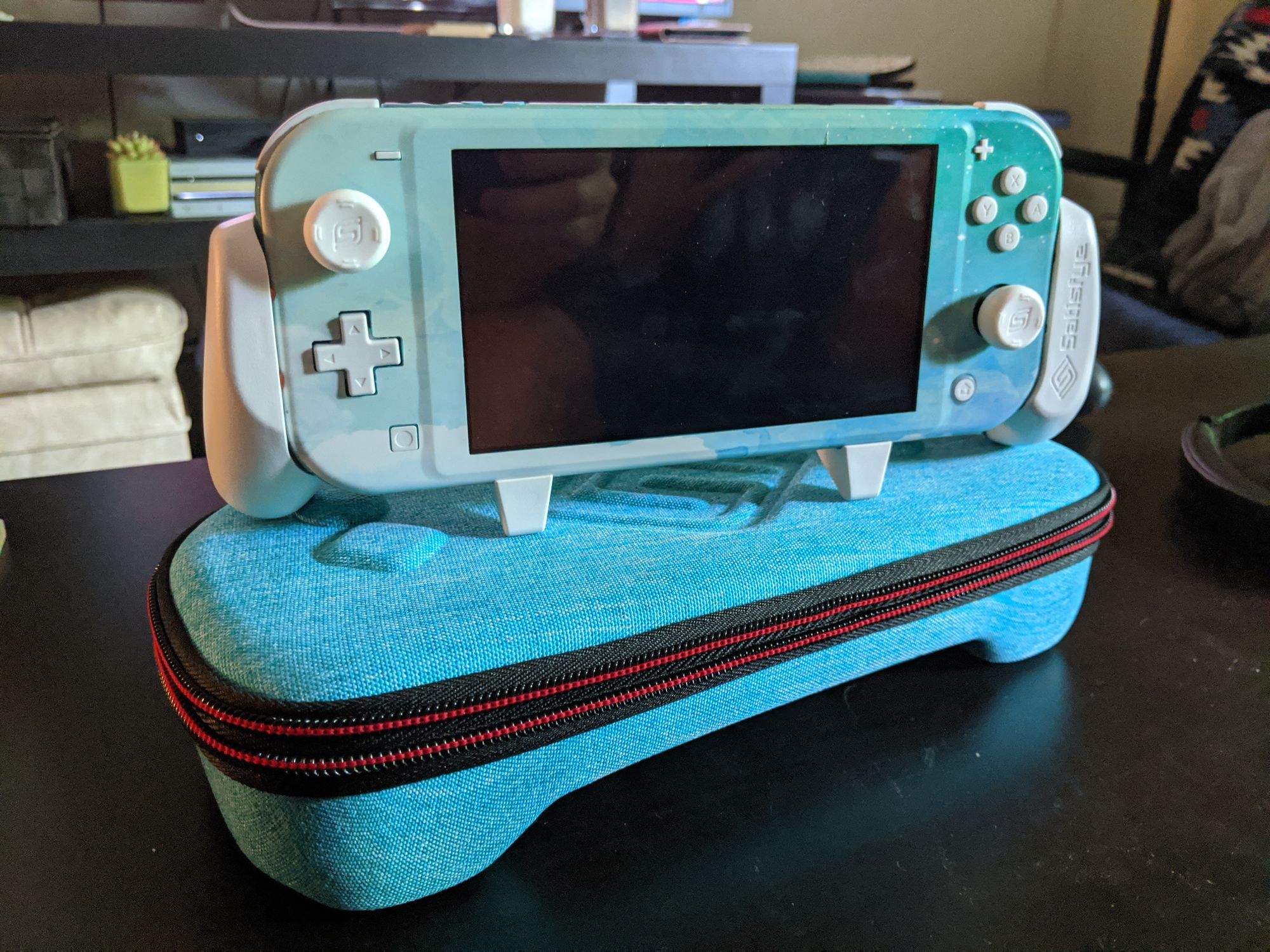 Although I ordered it back in I think April, my Satisfye Grip for my Switch Lite finally came in!!! My wrists are so much happier with this thing on, and it's so comfy. It was definitely something to get used to as it changed how my fingers rested on the bumpers and triggers, but overall I'm super happy with the purchase and my time in Dragon Quest XI since it arriving has been smooth sailing.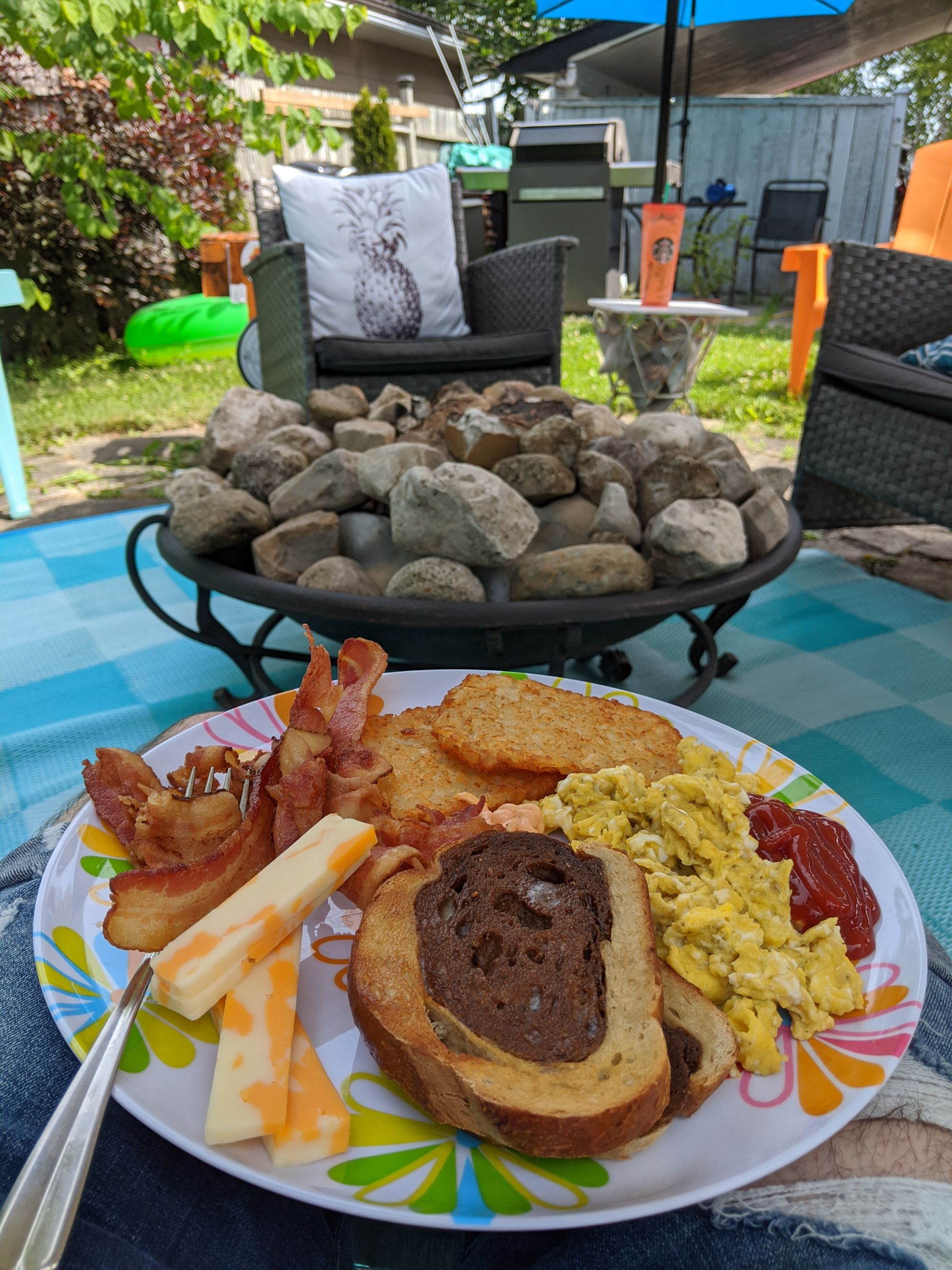 This month I had the first proper outing in god knows how long, which was a social distance brunch with my parents, aunt & uncle! It was so nice to see them and spend time with them, and breakfast was delicious. My uncle and aunt have a big beautiful yard so it was a very relaxing, wide-spread (lol) get together.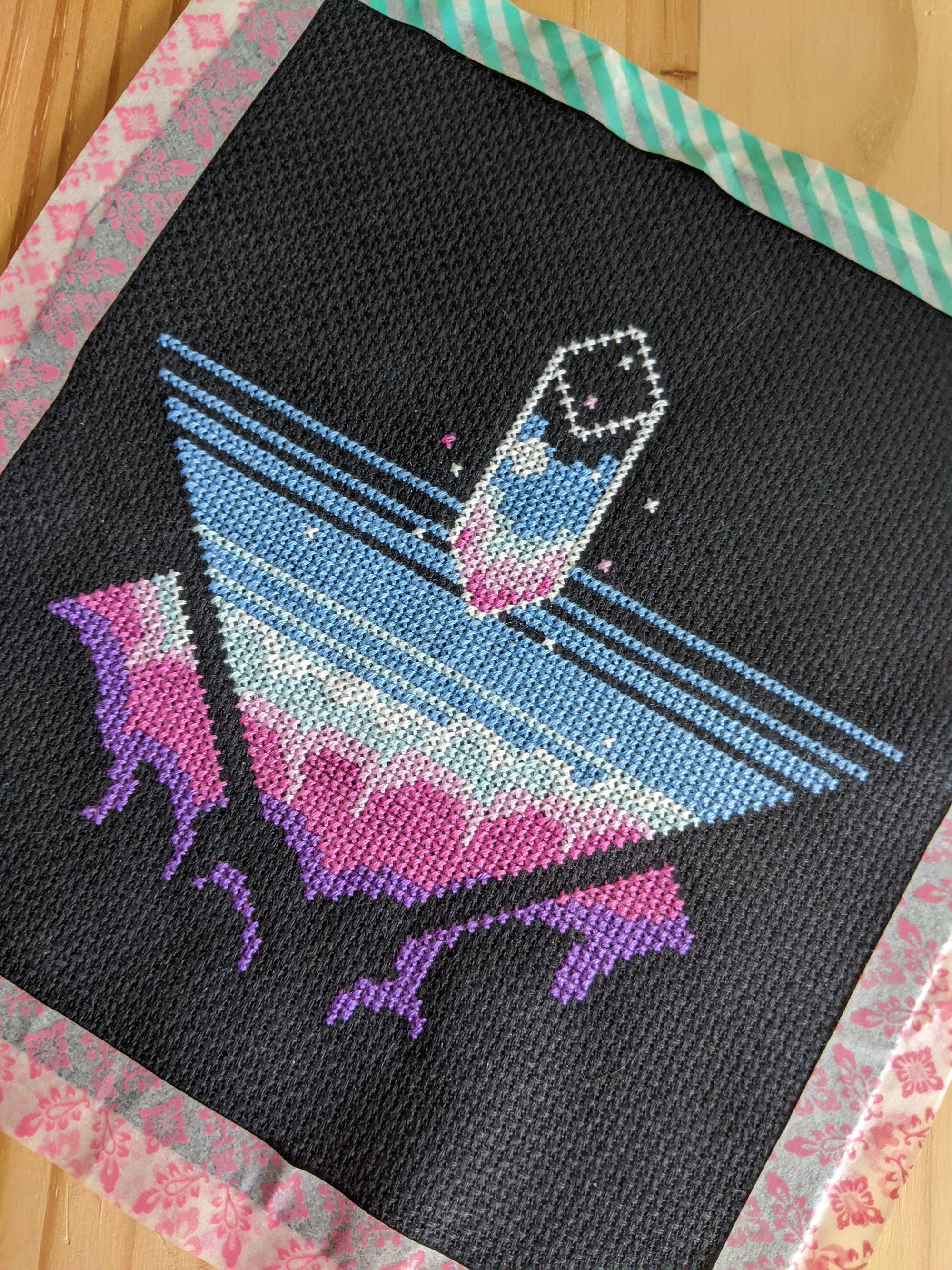 Figured I would include a progress shot of my cross stitch piece! I'm slowing down at the moment on this now that I've started another project, but it's alright. I'll chip away at this one slowly; the motivation comes in waves so one day I might want to work on it more than another. The new project I started is on classic slightly off-white aida cloth, which has made me realize how difficult black aida is to work with lmfao. I love the effect it has but god damn those holes are hard to see in almost any light. It'll be a nice break to stitch without needed an exact setup for lighting so my eyes don't strain.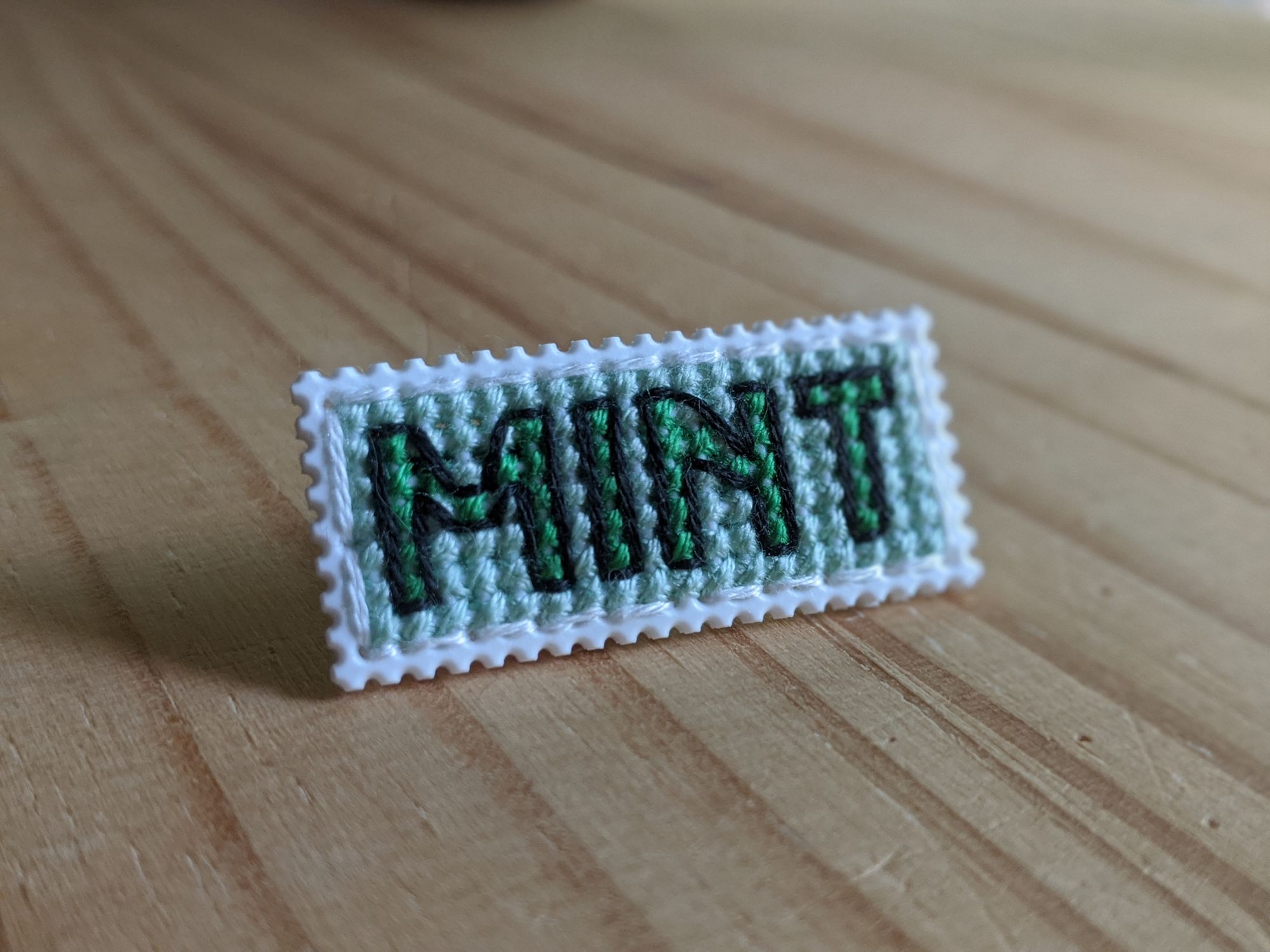 One thing I did complete and reveal this month was a prototype for cross stitch pins, featuring Mint's name! As well, I finally finished my piece of OC!Mint I started for Mint's birthday last year but completed for this one.
He was the one who originally inspired me to actually start writing about video games so you should definitely go check out his work!!!!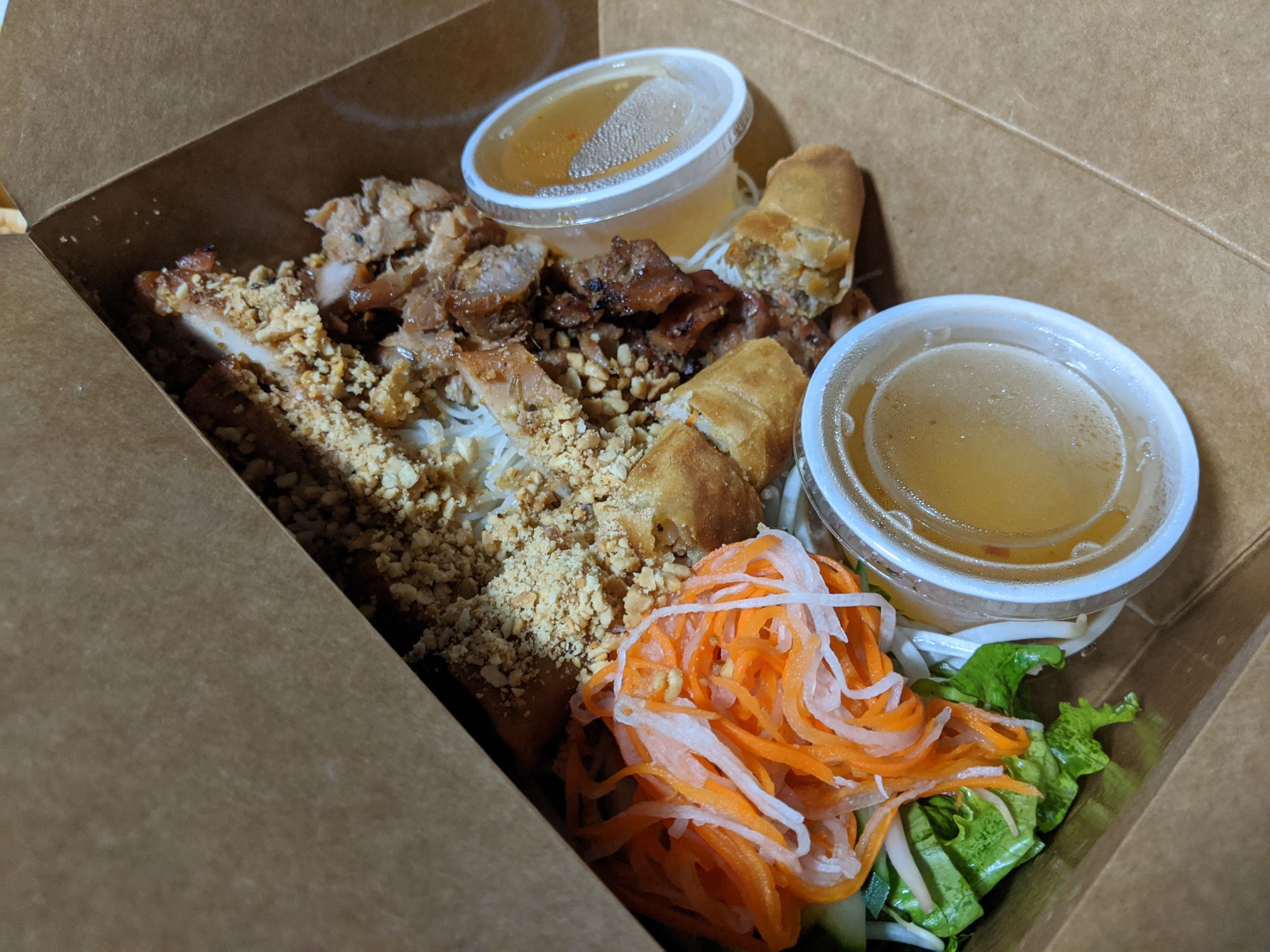 My date mate Ridley and I have been trying hard not to overspend with our take-out & deliveries given the nature of everything nowadays. But it's been nice to treat ourselves once in a while. A highlight this month was the Vietnamese place we really enjoy called Red Papaya. I got my personal favourite, the vermicelli combo with chicken egg rolls, and my partner got theirs, the chicken pad thai. To boot - we ordered some crab cheese wontons. I'm getting hungry just writing about it...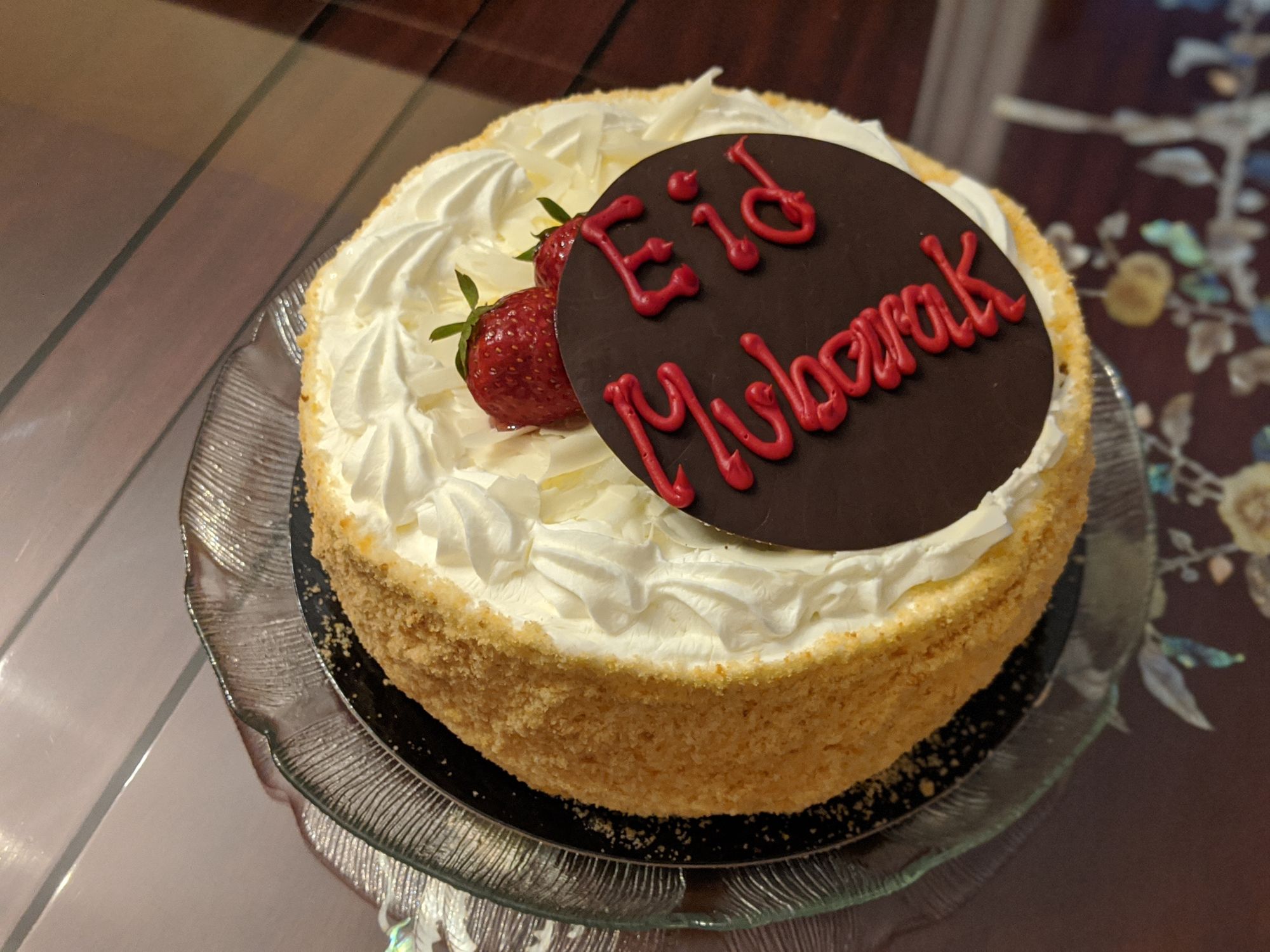 We went to Ridley's parents house on the 31st for Eid! Thanks to my awesome coworkers, I was able to swap around my shifts and make it. Rid's dad made nihari which is a South Asian slow-cooked meat dish and is one of my FAVOURITE meals ever. It was nice to see Rid's family as well, and also to have some of the lovely dessert their mom got!!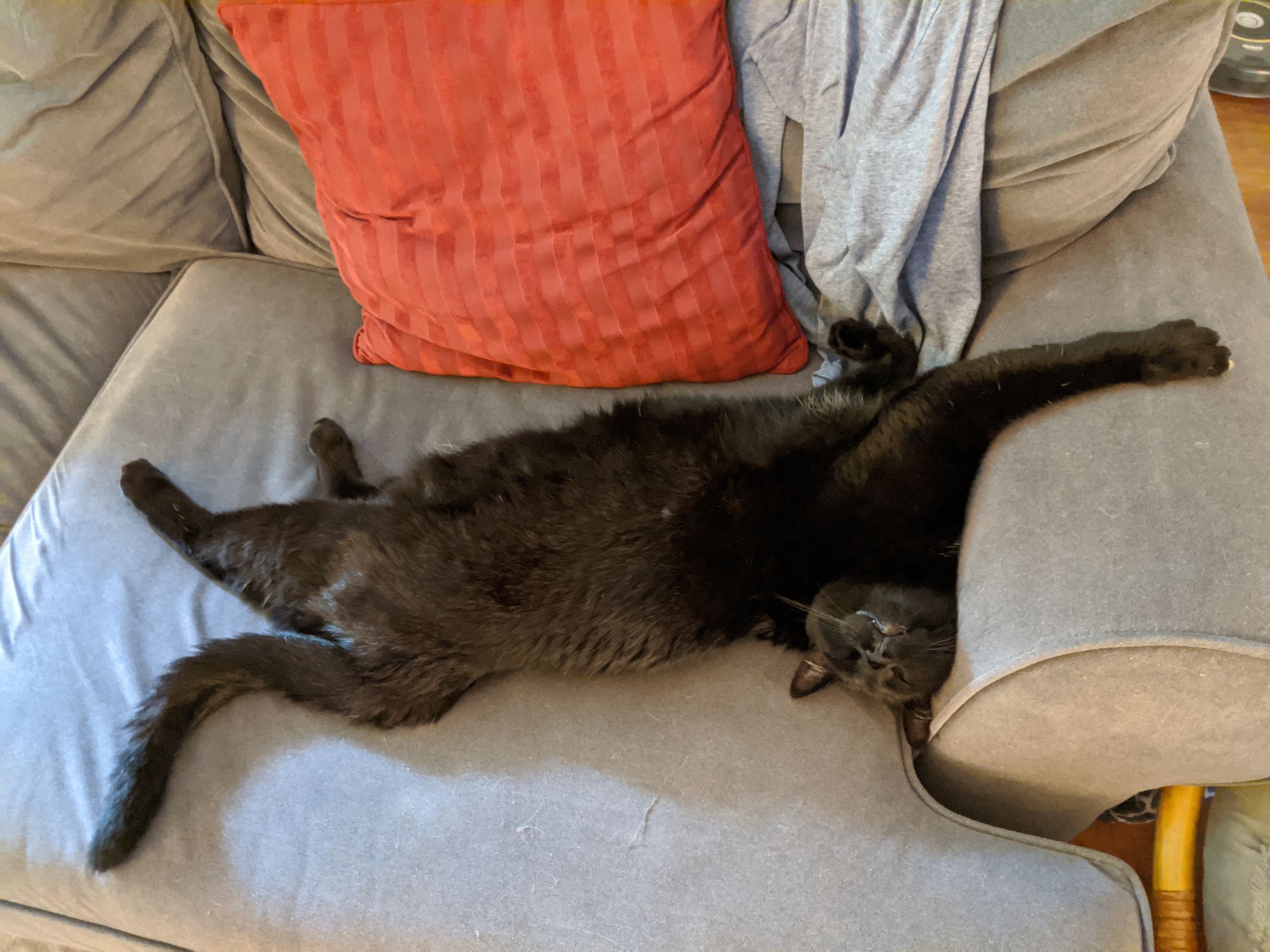 To conclude this month, here are some obligatory pictures of my two gremlin children whom I love dearly.
---
That's it for this month! If you want to time travel a bit, why not check out last month's post for June, or the Photo Journal Tag!